Join us on Sunday, October 23, 2-6pm at Half Liter BBQ for our annual Fall fundraiser Pumpkin Smash for STEAM Cash!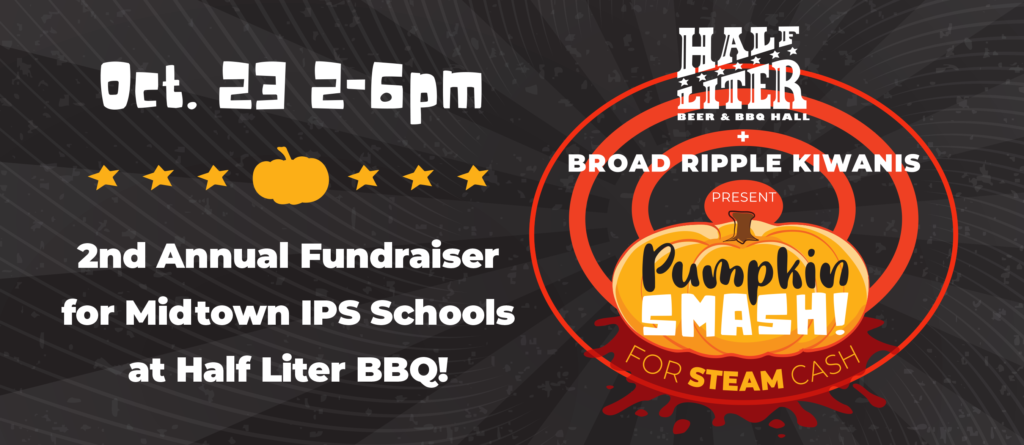 Welcome!
The Broad Ripple Kiwanis Club is an organization of volunteers dedicated to improving the lives of children. We are located in mid-town Indianapolis, IN.
Our mission
We are a group of good-hearted people intent on improving our local community while also supporting the work of Kiwanis International and the Indiana District of Kiwanis. We work together as a team (and with plenty of good cheer) toward our primary focus, which is bringing STEAM education to the children of mid-town Indianapolis. We're also involved in a variety of activities in and around our community.
When & Where We Meet
1st and 3rd Tuesdays of the month: Noon lunch meeting at Liter House, 5301 Winthrop Avenue
2nd Tuesday of the month: Think With a Drink social meeting, 5:30-7:00 at varying local businesses. The exact spot is always posted on our Facebook page
4th Tuesday of the month: Go Fourth activity. We venture into the community for a service or social activity